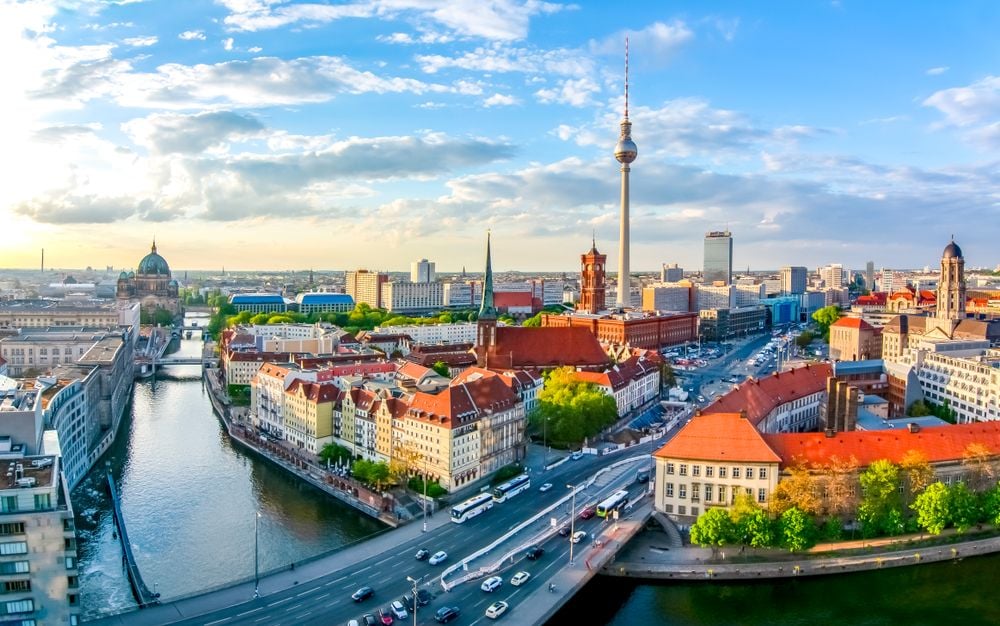 Europe's coolest capital city
Berlin is renowned for its beautiful monuments and tumultuous history. The capital of Germany is an essential city to visit in Europe. With its beautiful architecture and stunning landmarks Berlin has much to offer to its visitors. 
\
First, head to the Reichstag, the core of Germany's democracy. Walking alongside this building you will walk past an internationally recognised symbol of democracy. With its historical significance and remarkable architecture designed by Paul Wallot, and inspired by the Philadelphia Memorial Hall, the Reichstag plays an essential role in Berlin ! No one can miss the imposing glass dome that provides a 360° view of the surrounding Berlin cityscape and that is open to visitors.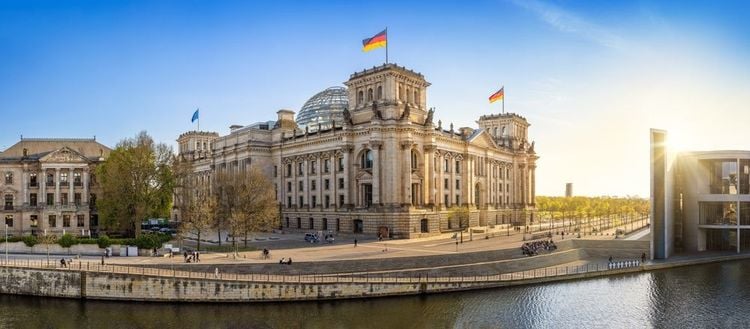 Now, head to the Brandenburg Gate: a magnificent symbol of history, resilience and reunification. Walk over the Pariser Platz, considered to be one of the city's most captivating squares and witness the Brandenburg Gate offers visitors a breathtaking view of one of Berlin's most famous landmarks!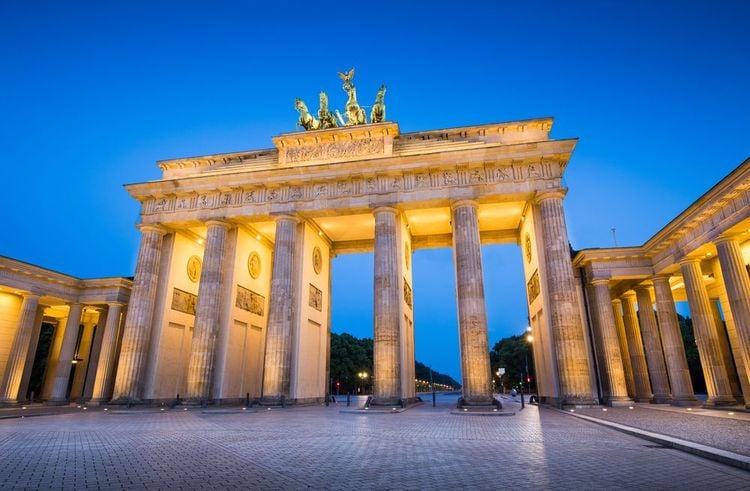 After witnessing the beauty of two important landmarks of Berlin you can head to the Holocaust memorial to immerse yourself in the history of World War II, but more importantly you can immerse yourself in a place for remembrance. The memorial is truly inspirational and provides visitors with an emotional experience.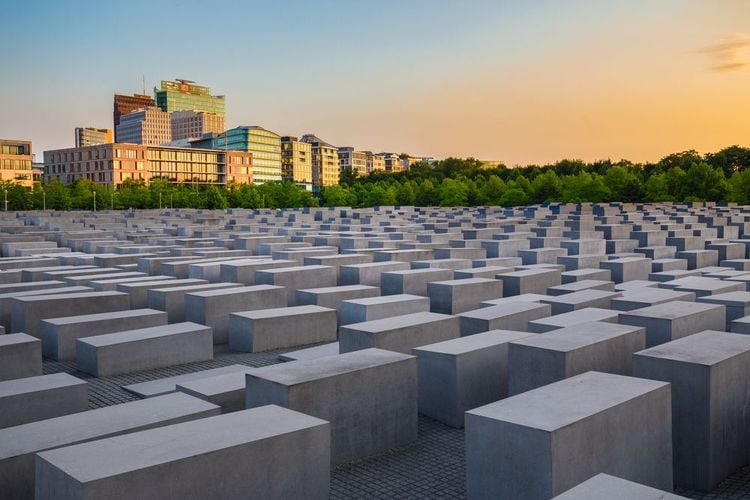 Now, head to the Berliner Dom (Berlin Cathedral) and explore Museum Island. The Berliner Dom has a richly decorated interior as well as a remarkable architectural design. The dome of the Berliner Dom is a focal point in the cityscape and marks the site of the splendid basilica that houses the city's most important Protestant church. Also, the Berliner Dom being located at the core of the Museum Island, it gives you the opportunity to discover one of the five renowned museums located on the island.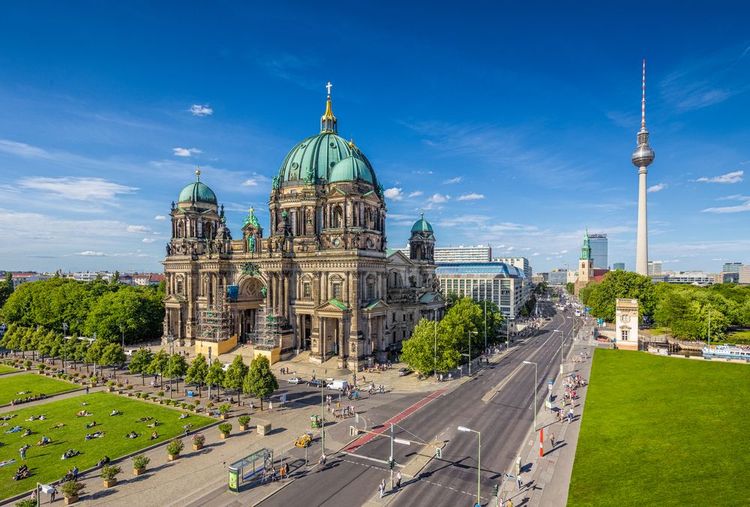 To wrap up this Berlin journey, head out to see the largest open air gallery in the world: the East Side Gallery. This open air gallery features over a hundred fascinating murals and is a tangible relic of a divided past and an inspiring symbol of the reunification of the city.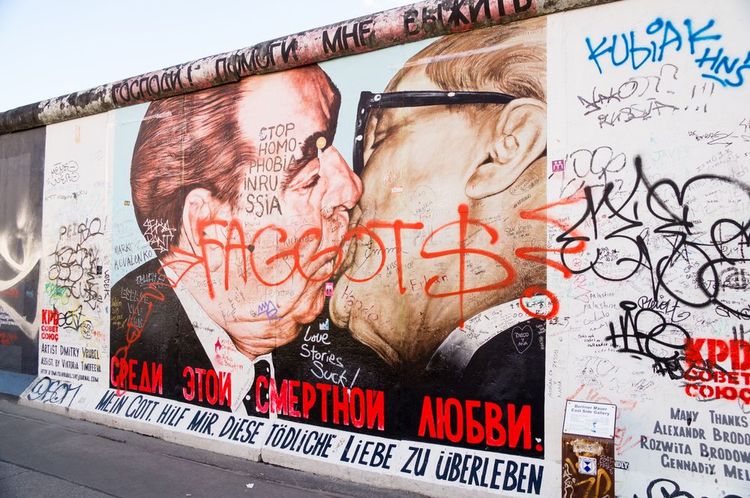 How to get there?
Berlin is very easily accessible from the rest of the world. It is well connected by train either regionally with the Friedrichstraße train station and internationally with the Berlin Central Station. 
The biggest airport in Berlin is Berlin Brandenburg Airport, with many flight connections to the rest of Europe and the world.
Berlin
✈️ Airline tickets to Berlin
Where to stay?
There are many different types of accommodations in Berlin, from hostels to studio rentals to luxury hotels. We've assembled a list of our favourite hotels that show Berlin's beauty and history better than any other.
Practical information
Some key figures on Berlin 
Total area: 344.3 square miles
Population : 3.7 million 
When is the best time to visit Berlin?
The summer months (from May to September) are considered the best to visit Berlin with warm temperatures and long days, the city offers blooming trees and a great atmosphere for its visitors. However, if you prefer to visit the city in autumn, the city is colourful because of the trees but also because of the Berlin Art Week and Festival of Lights happening during this period. Finally, winter can offer you the unmissable Christmas ambiance we all hope for during our childhood. Berlin's Christmas market provides the best Christmas spirit for locals and visitors. 
Packing your bags 
You'll want to bring a plug adapter. Indeed, the UK and the US don't have the same plug style as Germany. That is why you'll need to find a European plug adaptor! 
Be sure to bring some comfortable clothes and dress appropriately according to the season and the temperatures. Winter in Berlin can be very cold and summer temperatures can be very warm. Make sure to check the weather forecast before packing!
Also make sure to pack a raincoat and an umbrella, just in case. 
Driving in Berlin
Driving in Berlin is not recommended for visitors. The public transportation system is efficient and there is no need for a car in the city. Space to park in the city is expensive and hard to find so it is best to walk or use public transport in Berlin.  
Safety in Berlin
Berlin is generally a safe city and you're unlikely to encounter unsafe situations. However, like in any big city, you will have to take precautions against pickpocketing most importantly. That being said, you'll need to stay alert, especially at night. 
In case of an emergency, dial 112 in case of fire, serious accidents, someone is trapped or if you witnessed a suicide attempt. Dial 110 in case of an attempted theft / damage or if an assault happened.
What should you bring back from your trip to Berlin?
To have a memorable souvenir from the beautiful capital of Germany, you can bring back small pieces of the Berlin Wall that are sold in souvenir shops across the city. Also, another good souvenir from the city is the Ampelmann products that are sold in mugs, keychains, and clothing features. The Ampelmann is the iconic pedestrian traffic light figure in Berlin which makes this souvenir a meaningful and discreet souvenir from Berlin.
lightbulb_outline Editor's tip
Berlin is a perfect city to see both historical, cultural and architectural wonders. Buying the Berlin Welcome Card gives you access to discounts at more than 180 attractions across the city and can help you save money. Don't wait and embark on a journey to the beautiful capital of Germany!
explore Try out our comparators
Flights chevron_right
Accomodations chevron_right